Specializing in Property Maintenance Services for Residential, Commercial & Industrial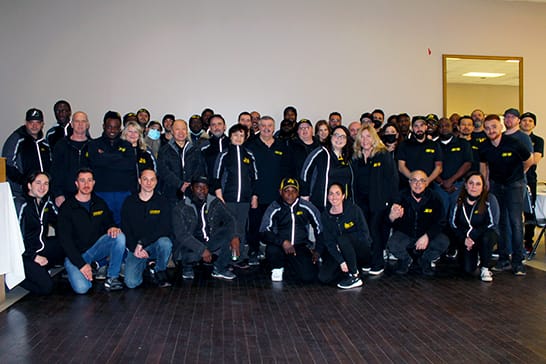 With pride we stand for safety, customer satisfaction, quality, and efficiency guaranteeing your complete satisfaction.
Metro Jet Wash Corporation, a Canadian based property maintenance company, is the industry leader in waste equipment cleaning. Our team specializes in property maintenance solutions including compactor cleaning and chute cleaning, underground and parking lot pressure washing and cleaning, drain cleaning and catch basin cleaning, parking lot striping and painting, as well as odour control systems, product sales and services.
Metro Jet Wash equipment and tools are designed to get jobs done with high quality and efficiency. We carry a full line of industrial pressure washers (hot and cold), a fleet of ride-on mobile sweepers and floor scrubbers, industrial vacuum trucks and equipment (catch basin waste, oil spill clean ups, wastewater) and parking lot painting equipment. All cleaning and odour control products are environmentally friendly.
Our team provides a number of maintenance services for residential, commercial and industrial properties. We bring all that is needed, from our fully trained and experienced professional staff, necessary tools for the job, all the way to deploying highly effective cleaning equipment and more. We try to take on every job that we possibly can. Even the toughest, dirtiest jobs, we will take on if it is in our range of expertise. We are your first choice for property maintenance solutions!
We Are Proud to Be a Part of These Associations
We are WHMIS and Safety Certified. All our staff is thoroughly experienced and trained. Our vehicles are all CVOR and MOE registered.